The first step is to go to Polkadot's UI
dashboard
and create your account. It's all pretty straight forward, you either click on the pop-up saying "Create an account now" or you to the Account tab in the side menu and click "Add Account"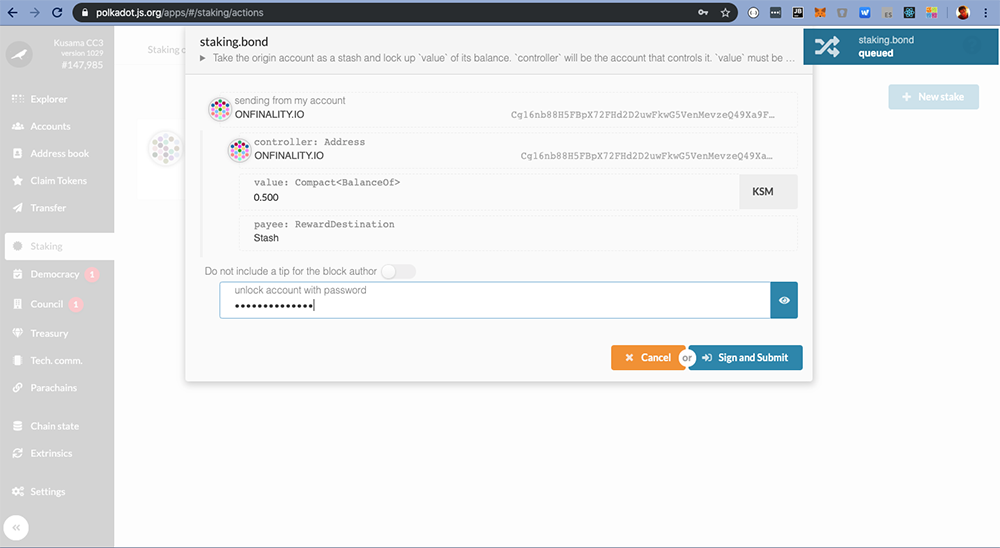 Once your account is created, make sure that you're connected to the Kusama network by going to the settings tab and selecting Kusama (canary) as your address prefix.
In order to keep your assets safe while staking, it is recommended that you create two accounts:
Stash account: This account is where you keep your tokens and its only function is to safely hold the funds, so we recommend you keep it offline.
Controller account: This is the account that you use to manage the tokens held by the stash account. You'll use this account to start nominating validators and to end your nominations.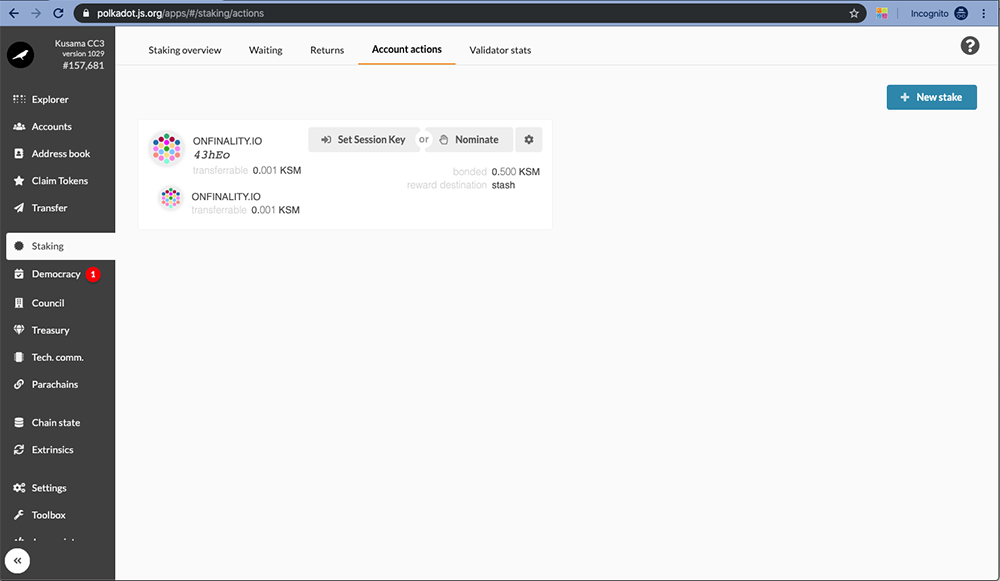 To nominate validators, you need to bond the KSM held in your stash account. You can do that in the Staking sections of the Polkadot UI dashboard. Go to the fourth tab called "Account Actions" and click "New stake". Then select your stash account, the controller account, and the number of tokens that you want to bond.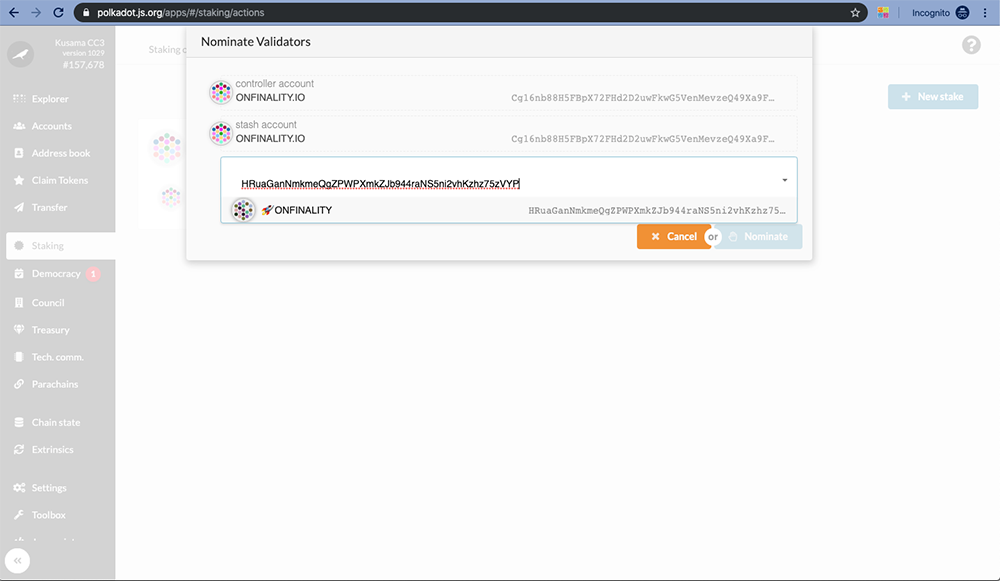 Now you're ready to nominate and start collecting your rewards! Just head over to the staking tab and pick the validators that you want to nominate. Click on the icon and it automatically copies the validator address, then goes to the Account Action tab and select "nominate".
You can choose if you want to let the algorithm allocate the number of bonded KSM to be delegated to each validator or you can delegate a specific, pre-defined amount of your choosing.
Given the fact that your tokens are dependent on the reliability of the validators you choose, we recommend you do some research before entrusting them with your tokens. In the example, copy our validator account: HRuaGanNmkmeQgZPWPXmkZJb944raNS5ni2vhKzhz75zVYP
Pin the input and send nomination.